Activities in Cappadocia is very enjoyable. There are lots of activity in Cappadocia such as Turkish Night, Horse riding and ATV tours. Apart from Cappadocia Tours, you can add some Cappadocia Activities in your tour packages.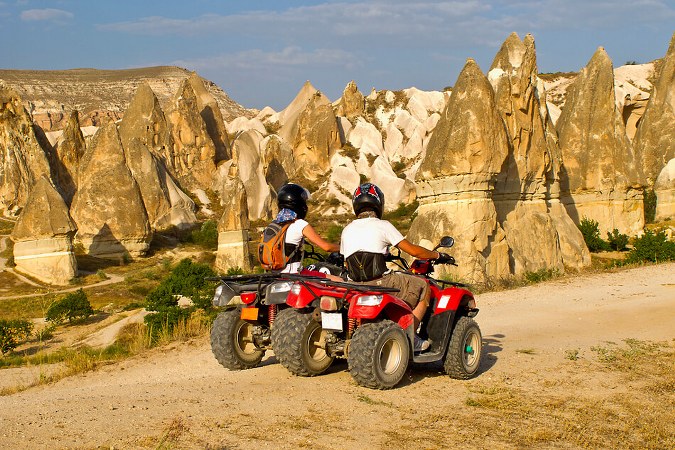 Cappadocia is amazing destination in Turkey for atv quead touring while you are staying in region for the awesome cultural vacation. In this holiday best thing to do is to join a Cappadocia adventure atv quad sightseeing tours. You going to discover fairy chimneys, valleys and a lot of old cave churches in Cappadocia region. Cappadocia atv destinations can be Zemi Valley, Girls Monastery, Rose Valley, Cavusin(off-road), Red Valley, and Swords Valley, Red Valley, Babatcik Valley, Cavusin (off-road), Love Valley, Aydin Kiragi, Gorceli Valley, Iceri Dere Valley, Uzengi Valley, Ortahisar, Uchisar Castle.
From: 35 €
per person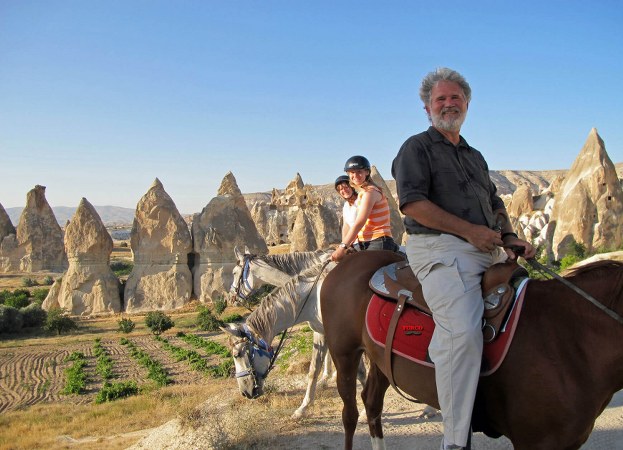 Horseback riding is very famous activity in Cappadocia region after the day trips. You will have horseback riding experience and visit the local sights of the Cappadocia including beautiful valleys and villages with the guidance of a local guide on horse riding tours. You can join to the horse riding tour at the end of the Cappadocia day tours or on your free day while you are in Cappadocia. You can explore other parts of amazing Cappadocia after the day tours.
From: 25 €
per person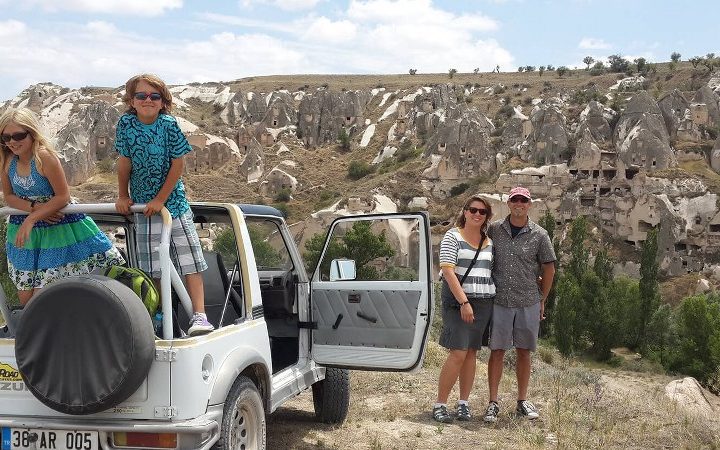 Jeep Safari is one of the most exciting adventures in Cappadocia region and exploring the region in an off-road vehicles. Cappadocia Jeep Safari tour offers you the best of the churches, valleys, and other cultural highlights of Cappadocia. You are going to see the hard-to-find places and away from the crowds for spectacular views and the excitemnt of traveling off-road in the Cappadocia unique landscapes - all in one day. We offer you half day in the morning and half day afternoon jeep safari tours.
From: 50 €
per person