Ihlara Valley covers with a green flora. You can see the miracle of nature with joining the green tour in Cappadocia. Cappadocia green tour will hypnotize you. You should visit these valleys if you want to travel Cappadocia.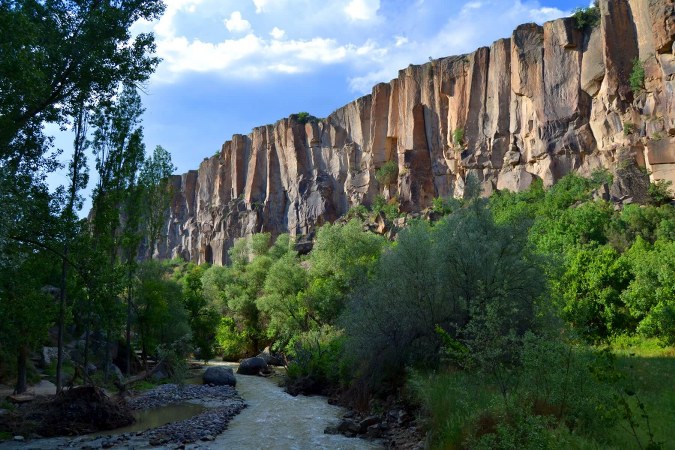 The green tour is one of the famous day trips in Cappadocia. You will explore the Derinkuyu Underground City, Hike in Ihlara Valley, Belisirma, and Selime Monastery. Your Cappadocia day tour covers, hotel pick up and drop off lunch, transportations, and guiding service during the tour. The green tour is available every day all the year round. Also, this tour is known Ihlara Valley & Underground City of Cappadocia Day Tour. Cappadocia Green tour covers the highlights of this famous Cappadocia's region. Cappadocia is one of the most famous tourist destination in Turkey all year round and the green tour is available every day in Cappadocia.
From: 38 €
per person

You have a chance to combine with balloon tour and green tour in a day while you are staying in Cappadocia region. First, we will pick you up from your hotel for the hot air balloon ride and come back to your hotel. You will have around 2 hours rest after the balloon tour then we are going to pick you up for the green day tour. If you like that you can book this package and join the tours on separate days. Cappadocia green tour and balloon ride tours are available everyday all year round.
From: 160 €
per person