Have you ever seen whole Cappadocia area on just one point? We are going to make that happen! With hot air balloon flight in Cappadocia tours, you will able to see the Cappadocia area.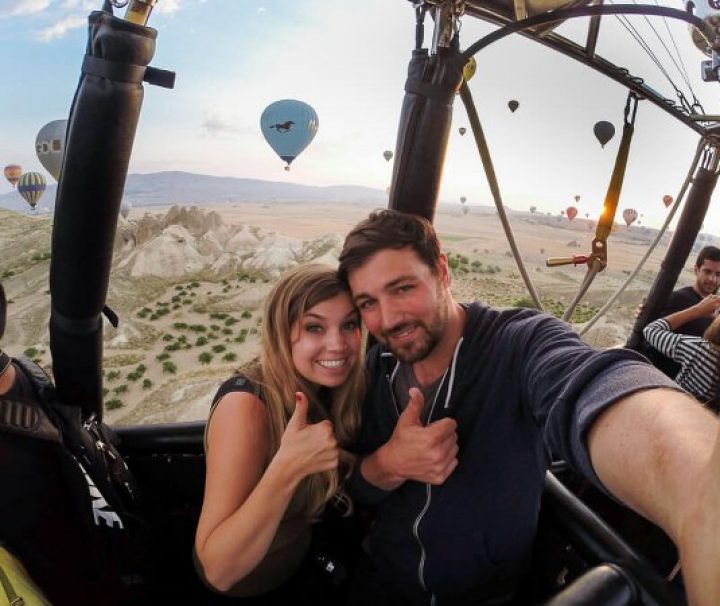 Private Hot Air Balloon Ride in Cappadocia organized for any kind of purposes such as an anniversary, birthday, wedding and other important events. We have balloons with its basket from 2 people up to 28 people. We can organize your special celebration on the balloon for 2 people or according to your group size and time duration.
If you are planning a special event on your balloon flight, we are able to organize extra services for your purposes, from proposal banners and music to a romantic breakfast on landing and photography or videos of your special flight. Anything is possible, please just let us know your requirements when you book and we can arrange everything else.

Our Comfort Cappadocia Balloon Flight duration is about 1 hour and we use a basket with a capacity between 10 and 16 people. We guaranteed for the flight with maximum 16 persons. Comfort Cappadocia Balloon Ride rise anywhere from rock forms to several hundred feet, approximately up to 1000 feet and our pilots drift through the valleys, between fairy chimneys, caves dwellings, orchard, pigeon huts, vineyards, rock castles. You will be able to see an amazing view of sunrise and take picture of captivating landscape of Cappadocia.
From: 200 €
per person